Frederick Marvin Tiesenga M.D.
Bariatric Surgeon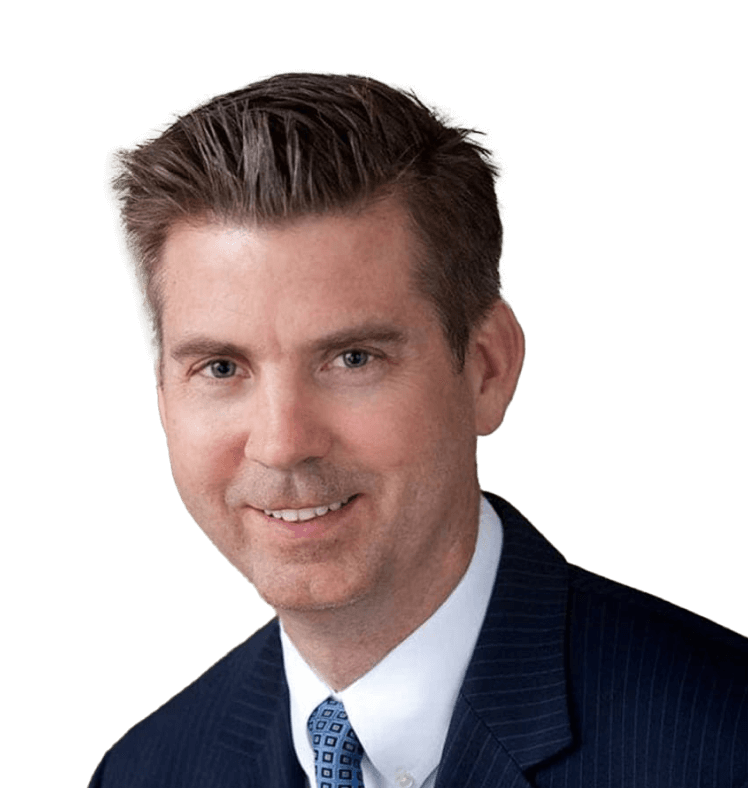 Dr. Tiesenga is an award-winning board certified bariatric surgeon who is passionate about helping individuals achieve a healthier lifestyle. His success stems from the desire to innovate breakthrough procedures such as Single Incisions Laparoscopic Surgery (SILS) and robotic surgery.

Dr. Tiesenga's continual innovation helps find better and more efficient practices to make it easier for patients. His bariatric specializations include the Lapband, Orbera gastric balloon, Gastric Sleeve, and SIPS bariatric procedure.
Hospital Affiliations

West Suburban Hospital
Oak Park, IL
Rush Oak Park Hospital
Oak Park, IL
Resurrection Medical Center
Chicago, IL
Community First Medical Center
Chicago, IL
Oak Park Wound Care
Oak Park, IL
Saint Joesph Hospital
Chicago, IL
Advocate Good Samaritan Hospital
Downers Grove, IL
Mercy Hospital and Medical Center
Chicago, IL
Advocate Illinois Masonic Medical Center
Chicago, IL
Education & Residency

Illinois Masonic Medical Center
Chicago, IL
1991 – 1996
Metropolitan Group Hospitals
Residency in General Surgery Chicago, IL
1991 – 1996
University of Illinois College of Medicine
Doctorate of Medicine (M.D.) – Chicago, IL
1987 – 1991
Calvin College
B.S. Biology / Chemistry – Grand Rapids, MI
1983 – 1984
Honors & Positions Held

West Suburban Medical Center
President of Medical Staff
2019 – Present
Avalon University School of Medicine
Clinical Associate Professor of Surgery
2019 – Present
Illinois Association of Bariatric Surgeons
President
2018 – 2020
Westlake Hospital
Chair of Peer Review
2016 – 2019
West Suburban Hospital
Vice President Medical Staff
2017 – 2019
West Suburban Hospital
Chairman of Surgery, Director of Minimally Invasive and Robotic Surgery
2016
Westlake Hospital
Director of Minimally Invasive and Bariatric Surgery
2016 – 2019
Community First Medical Center
Director of Surgical Services
2014 – Present
West Suburban Hospital
Chairman, Department of Surgery
2014
Epicenter Designation
Received General Surgery Robotic Epicenter Designation; the first in Illinois
2014
Westlake Hospital
President of Medical Staff
2014 – 2016
District 5 Chicago Medical Society
President
2012 – Present
West Suburban Hospital
Director of Minimally Invasive and Robotic Surgery
2012 – Present
Illinois Reflux Society
President
2012 – Present
Presence Health System
Director of Bariatric Surgery
2012
Westlake Hospital
Vice President Medical Staff
2012 – 2014
Westlake Hospital
Chair, Credentials Committee
2012 – 2014
Westlake Hospital
Co-Chairman PLC Committee
2011 – 2014
Illinois Association of Bariatric Surgeons
Board Member
2010 – Present
Loyola University
Affiliate Faculty, Department of Surgery
2011 – Present
West Suburban Medical Center
Recipient of Ken Douglas Award
2010
Our Lady of the Resurrection Hospital
Director of Minimally Invasive and Bariatric Surgery
2010 – Present
West Suburban Hospital
Vice Chairman of Surgery
2010 – 2012
Westlake Hospital
Director of Minimally Invasive and Bariatric Surgery
2010 – 2019
Allergan
Proctor for Lap-Band
2010 – Present
Westlake Hospital
Chairman, Department of Surgery
2010 – 2012
Covidien
Midwest Trainer for SILS
2009 – Present
West Suburban Hospital
Director of Bariatric Surgery
2005 – 2012
American Society of Bariatric Surgeons
Affiliate Surgeon
2003 – Present
US Surgical Proctor for Bariatric Surgery
2003 – Present
New Hope Surgical Weight Loss Center
Vice President
2002 – Present
Westlake Hospital
Vice Chairman, Dept. of Surgery
2002 – 2004
Chicago Medical Society
Secretary Aux Plaines Branch
2001 – 2007
Chicago Medical Society
Council on Education
2000 – 2006
Elmhurst Surgery Center
Credentials Committee
2000 – 2005
Illinois State Medical Society
Member
1999 – Present
American College of Surgeons
Fellow
1999 – Present
American Society of Breast Surgeons
Member
1999 – Present
Kindred Hospitals
Director of Surgery
1998 – 2007
Elmhurst Surgery Center Board
Secretary
1997 – 2005
Private Practice
Breast Surgery, Surgical Oncology, Bowel Surgery
1996 – Present
Kindred Hospitals
Member Medical Executive Committee
1996 – 2007
American Medical Society
Member
1989 – 2009
Christian Medical and Dental Society
Member Medical Executive Committee
1987 – Present
Chicago Medical Association
Member
1987 – Present
Research Experience

Research Assistant
Department of Surgery – Colon/Rectal, University of Illinois
Chicago, IL
Employment Experience

Tiesenga Surgical Associates, S.C.
Private Practice – General Surgery
Elmwood Park, IL
Educational Experience

Gore Advanced Bariatric Symposium
Chicago, IL
2018
OverStitch Advanced Suturing
Apollo Endosurgery – Austin, TX
2018
OverStitch Endoscopic Suturing System
Apollo Endosurgery – Austin, TX
2018
Advanced Bariatric Symposium
2017
Robotic Case Observations
2014
Robotic Lecture
Omaha, Nebraska
2014
Robotic Lecture at American College of Surgeons
Washington, D.C.
2013
Robotic Proctor
Dr. Park at LaGrange Hospital
2013
IABS Summit
2013
Robotic Proctor
Dr. Marek Rudmicki, Dr. Kustiro, Dr. Thill, Dr. Adajar, Dr. Pacella
2013
Linx Reflux Management System Training
Chicago, IL
2013
Lap Band Training
North Dakota
2013
Robotic Proctor
Dr. Lerner, Dr. Sherrow, Dr. DeHaan, Dr. Kramer
2012
Gore Component Separation Course
2012
Clinical Robotic Surgery Association
4th Worldwide Congress – Chicago, IL
2012
da Vinci Surgical System Off-Site Training for a Console Surgeon
Hartford Hospital Training Lab Intuitive Surgical, Inc.
2012
Silver Cross Hospital "Sleeve Gastrectomy – IABS"
Chicago, IL
2011
Covidien "Single Incision Laparoscopic Surgery Course"
Henderson, NV
2010
Gore "Component Separation in General Surgery"
Chicago, IL
2010
Endogastric Solutions training: EsophyX Device and TIF 2 Procedure
2009
ASMBS "Advanced Laparoscopic Sleeve Gastrectomy: Techniques and Outcomes"
University of Chicago Medical Center
2009
Cine-Med "Bariatric Summit 2009"
2009
Covidien "Single Incision Laparoscopic Surgery Course
2009
Gore "Innovations in Advanced General Surgery" Symposium
2008
Cine-Med Bariatric Summit
2008
AMI "Doppler Guided Hemorrhoid Artery Ligation & Recto Anal Repair Training Program"
2008
Update in General Surgery
2007
Lynn Sage Breast Cancer Symposium
Director of Bariatric Surgery
2006
Cine-Med Bariatric Summit
2006
Lynn Sage Breast Cancer Symposium
2005
Lynn Sage Breast Cancer Symposium
2004
Hand Assisted Laparoscopic Colon Surgery-Ethicon Endo Surgery
2004
Copley Breast Cancer- Annual Symposium
2003
Lap Band System Workshop
2002
Laparoscopic Bariatric Surgery Workshop
2002
Laparoscopic Gastric Bypass Fellowship
2002
Copley/Morey Breast Cancer Symposium
2001
Dermatology for the Non Dermatologist
2001
Lynn Sage Breast Cancer Symposium
2001
Loss Prevention
2001
Informed Clinical Decision Making
2000
Loss Prevention Strategies
2000
Update in Medicare
1999
Breast Imaging and Intervention into the 21st Century Conference
1999
Breast Ultrasound Training Course
1999
Controversies in Hernia Repair
1999
Breast Cancer – An International Perspective
1999
Strategies for the Management of Benign, Premalignant and Malignant Disease
1998
Laparoscopic Anti-Reflux Surgery
1997
Presentations

Apollo Presentation
Lap-Band Adjustable Gastric Banding System Basic Workshop Faculty
Chicago, IL
2015
Intuitive Robotic Sales Presentation
Las Vegas, NV
2014
National Robotic Webinar
"Robotic Surgery and Firefly"
December 2013
Iowa Lecture on Robotic Surgery
2013
National Robotic Webinar
"Robotic Surgery and Firefly"
November 2013
IABS Summit lecture given
"Hiatal Hernia Repair and Sleeve Gastrectomy"
2013
Single Site Robotic Surgery Presentation
Downers Grove, IL
2012
SLIC conference abstract presentation
Single Site Surgery – "Scarless" Cholecystectomy and Appendectomy
2012
Speaker at Senator Kimberly Lightford's "Man to Man" Event
2011
Transoral Incisionless Fundoplication (TIF) Proctorship
for Dr. Larry Gibson, Vista Medical Center
Waukegan, IL
2011
SILS Cholecystectomy Proctorship
for Dr. Beene – Grand Rapids, MI
2010
American College of Surgeons SILS Training Course
Served as Faculty
2010
American College of Surgeons presentation
"Adjunctive Approach to Safety in SILS Cholecystectomy"
2010
Resurrection Medical Center Community Lecture
"The Benefits of Weight Loss Surgery"
2010
Grand Rounds
TIF (Transoral Incisionless Fundoplication) Westlake Hospital
Melrose Park, IL
2010
Sanofi-Aventis Lecture
"Anticoagulation in Medical and Surgical Patients"
2010
SILS Training Course
Westlake Hospital – Melrose Park, IL
2010
Indian Medical Association Lecture
SILS (Single Incision Laparoscopic Surgery) – Oak Brook, IL
2010
Lovenox Lecture
"The use of Lovenox in Intra-Abdominal Surgical Patients"
St. Joseph Hospital – Chicago, IL
2010
SILS Mobile Tour Trainings
Tampa, FL, Memphis, TN, Raleigh-Durham, NC
2010
Chicago Medical Society Lecture
"Why Surgery is the Best Choice for Your Obese Patients"
2010
American College of Surgeons Presenter
SILS (Single Incision Laparoscopic Surgery)
2009
Chicago Medical Society Speaker
"Single Incision Laparoscopic Surgery: a Surgical Revolution"
2009
Course Faculty
SILS Course, Covidien Sponsored – Norwalk, CT
2009
Course Faculty
SILS and Lap Hernia, Covidien Sponsored – Iowa
2009
Course Faculty
SILS (Single Incision Laparoscopic Surgery), Covidien sponsored course
Norwalk, CT
2009
Publications

Morbid Obesity Treated With Laparoscopic Band Surgery Over a Sleeve Gastrectomy
Priscilla Itua, MD1, Supriya Kale2 , Daniya Sivakumar3, Adejoke Johnson, MD1, Frederick M. Tiesenga, MD. Consultant. doi:10.25270/con.2021.06.00011
Link to Publication
Published online June 16, 2021
Loop colostomy To Relieve Debilitating Chronic Constipation In Spina Bifida Patients: A Case Report
Supriya V. Kale, BAa,*, Arooj F. Chaudhry, MHAb, Hersh Wazir, HSDc , Michael Yansen, BSa , Frederick Tiesenga, MD.
Link to Publication
2021
Delayed Titanium Hypersensitivity and Retained Foreign Body Causing Late Abdominal Complications
Case Reports in Surgery, Molly S. Jain, Sivasthikka Lingarajah, Enkhmaa Luvsannyam, Manoj Reddy Somagutta, Ravi Pankajbhai Jagani, Jay Sanni, Enomfon Ebose, Frederick M. Tiesenga,
and Juaquito M. Jorge. Case Rep Surg. 2021; 2021: 5515401. doi: 10.1155/2021/5515401
Link to Publication
Published online Mar 2, 2021
Racial and Socioeconomic Disparities In Congenital Heart Surgery
Research Article – Journal of Cardiac Surgery Crystal J. Richardson, Priscilla Itua, MD, Thuy Duong, HBSc, Jennaire Lewars, MD, Frederick Tiesenga, MD
Link to Publication
First Published March 22, 2021
Surgical Techniques, Complications, and Long-Term Health Effects of Cardiac Implantable Electronic Devices
Crystal J. Richardson, John Prempeh, Kyle S. Gordon, Tracy-Ann Poyser, Frederick Tiesenga – Surgical Techniques, Complications, and Long-Term Health Effects of Cardiac Implantable Electronic Devices. Cureus 13(1): e13001. doi:10.7759/cureus.13001
Link to Publication
January 30, 2021
Surgical Clips Metal Allergy Post Laparoscopic Cholecystectomy
Rajiv N. Shah, MBA, Frederick Tiesenga, MD, Juaquito Jorge, MD, Arooj F. Chaudhry, MHA, International Journal of Surgery: Global Health (2020) 4:e48, www.jsglobalhealth.com
2020
A Rare Case of Peritoneal Carcinomatosis Leading to Bowel Obstruction Due to Metastatic Lung Cancer
Molly S. Jain, Enkhmaa Luvsannyam, Abubaker R. Kallan, Nasihudeen Azizz, Abbas Hasnie, Austin F. Tiesenga, and Frederick M. Tiesenga
Link to Publication
2020
Blighted Ovum: A Case Report
Aqssa N. Chaudhry, MBA; Frederick M. Tiesenga, MD; Sandeep Mellacheruvu, MD, MPH; Ryan R. Sanni, MD (Student) – Women's Health Open Journal, Vol 6, No 1 (2020): 2380-3940
2020
Cardiac Sarcoidosis
Sanni, R.R., Tiesenga, F.M., Schubert, C.B., Consultant: Peer-Reviewed Consultations in Primary Care, Vol 59, No 6 (2019): 189-91
2019
Cardiac Sarcoidosis
Cardiology Consultant, Ryan Rohan Sanni, medical student, Frederick M. Tiesenga, M.D., Charles Bradley Schubert, M.D., Juaquito M. Jorge, M.D., Sandeep Mellacheruvu, M.D.
Link to Publication
June 2019
Abstract: A pilot surveillance study to determine the incidence/prevalence of HIV African American in Austin- Oak Park (West Chicago) area
Joan Senoga, MPH, Fred Tiesenga, MD, Scott Yen, MD
2018
Abstract: Surgical Management of Diabetic Peripheral Neuropathy in Type 2 Diabetes Mellitus
Joan Senoga, MPH, Fred Tiesenga, MD, Scott Yen, MD
Samarth B. Patel, Frederick M. Tiesenga, MD, Tina M. Stanco, Denelle Mohammed and Lincey Alexida. Arc Cas Rep Med 4(1); 115
Published September 19, 2018
Chicago Health Magazine
Fred Tiesenga, MD, medical director of The Chicago Center for Bariatric Surgery at Westlake Hospital, was tapped by Chicago Health Magazine for his expertise on the obesity epidemic.  Westlake's program was recently earned the Blue Distinction award from Blue Cross/Blue Shield.
Link to Publication
March 2018
Laparoscopic Adjustable Gastric Band as a Revision Surgery for Failed Vertical Gastric Sleeve or Roux-en-Y Gastric Bypass
Lincey Alexida, Xiaohua Qi, Patrick B. Asdell, José M. Martínez Landrón, Samarth B. Patel, Faustino Allongo. Frederick Tiesenga. IAIM, 2017; 4(12): 37-42
December 2017
Laparoscopic Cholecystectomy for Biliary Dyskinesia in Patient with An Extended Spectrum of Ejection Fraction On  Hepatobiliary Iminodiacetic Acid Scan
Lincey Alexida, Frederick M. Tiesenga International Archives of Integrated Medicine, Vol. 4, Issue 11
November, 2017
Obesity Week Video: Struggling to Reach: Antecolic to Retrocolic Conversion
Andres Giovannetti, Fred Tiesenga, Rami Lutfi
2017
Titanium Staples Allergy in a Middle-Aged Female Patient
Elyns Publishing Group
Link to Publication
September 2017
Surgeons Respond to "The lap band weight loss is a tale of medicine gone wrong"
Doximity
June 16, 2017
Initial Learning Experience of Laparoendoscopic Single Site (LESS) Gastric Banding: Finding Predictors of Success
(MS#OBSU-D-11-00252R1), Obesity Surgery
November 2011
Single Incision Laparascopic Surgery (SILS) – Appendectomy in an Adult Patient with Malrotation
Poster presented at American College of Osteopathic Surgeons, California
October 23 – 26, 2010