Non Surgical
Orbera Gastric Balloon

System For Weight Loss

The Orbera is a breakthrough non-surgical weight loss balloon gives you the extra help for a healthier lifestyle. Now available at the New Hope Surgical Center of Chicago.

Schedule Appointment
What is Orbera?
How does it work
The Orbera is an inflatable silicone balloon filled with sterile saline solution and placed endoscopically into the stomach. It is also known as an intragastric balloon or simply gastric balloon since the silicone-filled balloon is situated inside the stomach. Being a purely endoscopic procedure, this means that no incisions on your belly are necessary as it is placed through your mouth and esophagus.

The procedure typically takes 20-30 minutes to perform and is done under mild sedation. It is designed to occupy space in your stomach to make you feel full faster with less food. After 6 months, the balloon is deflated and removed. During this time frame and beyond, you will work together with the New Hope's local Chicago bariatric support team and bariatric surgeon to help you lose the weight and keep it off.
Quick facts about Orbera
FDA approved for weight loss
Most patients can go home the same day after procedure
More than 220,000 devices implemented worldwide
Schedule Appointment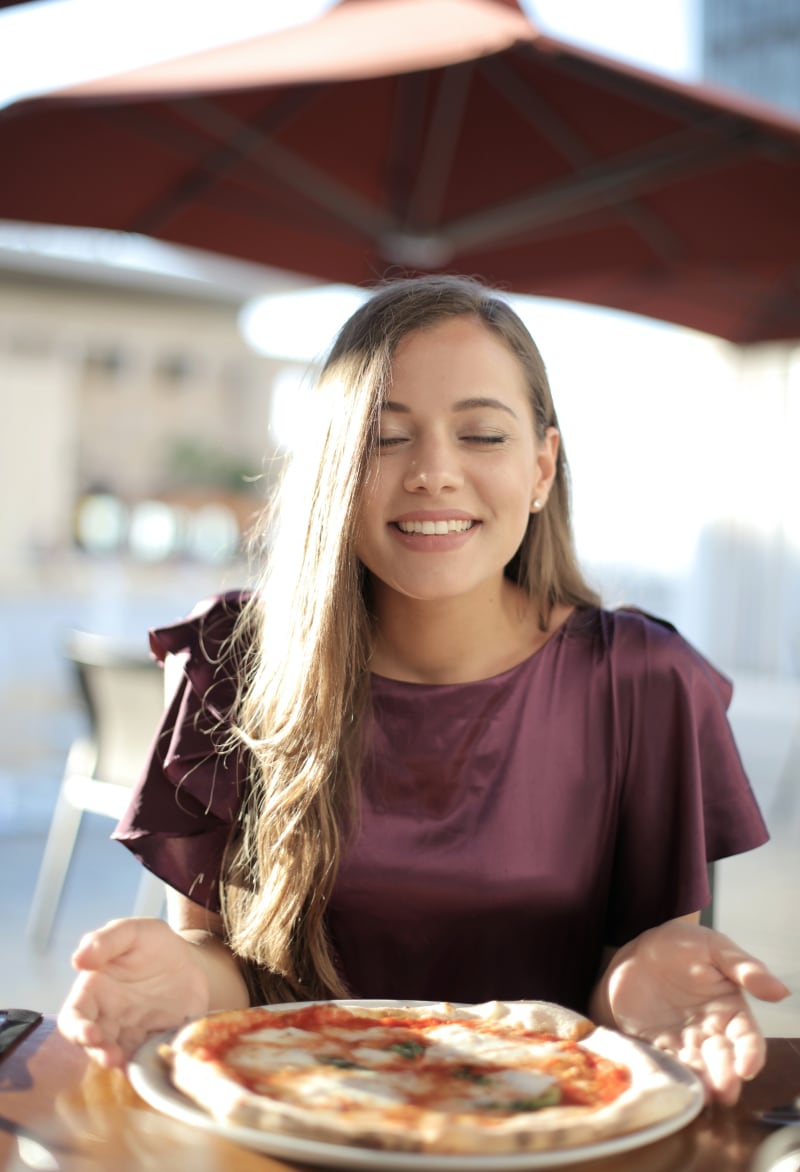 Who is the Orbera for?
The Orbera weight loss system may be a good fit for those who need a kick start with their weight loss plan. The best way to find out if it is right for you is to schedule an appointment with a weight loss doctor to go over the surgical and non-surgical weight loss options that may fit your needs; it is not suitable for everyone. To be a candidate for this procedure, you must be an adult with a BMI (body mass index) between 30 – 40.

This procedure is popular with patients who want an alternative to other more invasive bariatric surgery options such as the gastric sleeve or the gastric bypass. However, if you are a patient with a very high BMI, this may not be a good fit. Orbera is not only about filling up space in your stomach to make you feel full faster with less food.

It is about changing your habits and lifestyle to include a healthy diet, proper portion control, and a regular exercise routine. This is why the balloon only stays in your stomach for 6 months. Once the balloon is deflated and removed, you will have access to support and a coaching program via Apollo Care to help keep you on the right track.
Benefits of the Orbera System
The Orbera has been clinically shown to help you lose as much as 3.1x times more weight than dieting and exercise alone. In a clinical study done in the United States, patients lost an average of 21.8 lbs*. Individuals with obesity has been shown to be at greater risk for the following:

Hypertension (high blood pressure)
Losing the excess weight may help lower those risks. The Orbera system can be a weight loss alternative where other weight loss surgery options may be prohibitive.
*Please visit Orbera.com for full details and the clinical study and safety information.
Frequently Asked Questions About Orbera (FAQs)
How Long Do The Orbera Balloon Stay In My Stomach?
The balloon is temporary placed for up to 6 months and is removed after that period.

How Long Does The Procedure Take?
Typically, the procedure takes around 20-30 minutes.

Will I Be Awake During The Endoscopic Placement Of The Intragastric Balloon?
During the procedure, you will be lightly sedated.

How is a gastric balloon different than other weight loss programs?
The Orbera is designed to be less invasive than traditional weight loss surgery such as the sleeve gastrectomy and the gastric bypass surgery. It is also temporarily placed in your stomach for 6 months and then removed. The purpose of the Orbera balloon is to train your brain to have a healthy lifestyle that promotes weight loss.

What are the results of weight loss with the gastric balloon compared with other diet programs?
In a clinical study, the Orbera has been shown to help patients lose 3.1 times the weight when compared to diet and exercise alone.

Will The Orbera Limit My Activity?
Do not plan any heavy activity during the first week as your body needs to adjust to the balloon. You can however continue your regular activities.

Will I maintain my weight loss after removing the Orbera® balloon?
As with any weight loss program, your success will depend on you. The Orbera balloon is only a tool to help make it easier for you to reach your goals. Published clinical studies have shown that if the patient sticks to a prescribed diet and exercise regime, they will maintain weight loss after the removal of the device.

How Long Is The Recovery?
Typically, you should plan for inactivity for at least 3 days depending on how quickly your body adjusts.

Are There Any Side Effects After The Placement?
The first 3-5 days may be difficult with symptoms of nausea, cramping and vomiting however side effects will vary from person to person. It is important to follow with your doctor's instructions and drink plenty of fluids. Your doctor may prescribe additional medication to help you with the discomfort.

Is The Orbera Procedure Covered By My Insurance?
At this time, this procedure is not covered by insurance.

How much is the Orbera System Cost in Chicago?
The Orbera system costs $8,500 total (cash price) at our Chicago location. Note that this is our total out the door price which includes placement and removal. Beware of other weight loss surgery centers charging a lower rate where they split the payment for placement and removal separately. We have partnered with third party vendors to offer flexible payment plans. Contact us for more information on current payment plans that we have available.

What happens if the balloon leaks or deflates?
However this is a very rare event, if it does happen, contact your doctor immediately. If it deflates, you may feel symptoms of no longer feeling full after eating. If the balloon is indeed deflated, it will need to be removed.

Schedule Appointment